I thought that being a Secret Agent would convince people to open up and share their personal information with me. It turns out it's not that easy…people tend to be quite sensitive regarding their personal data. Nevertheless, according to research by Clear Channel and JCDecaux, more than 80% of customers consider trust a deciding factor when they make a purchase. That's another reason why brands must build trust with their customers.
The way businesses collect and leverage data has been severely impacted by an increasing number of privacy laws and the crackdown on third-party cookies. The European Union has introduced a series of data protection acts, such as the ePrivacy Directive and the General Data Protection Regulation (GDPR), letting website visitors pick their preferences for on-site data tracking. On top of that, browsers have been steadily phasing out third-party cookies, putting an end to the dubious practice of tracking user activity after users leave the original website. By the end of 2024, Gartner predicts that 75% of the world's population will have their personal data covered under modern privacy regulations.
As a result, every industry under the sun is rethinking data strategy and brands are looking for new ways to obtain zero- and first-party data. Loyalty programs are one of the solutions. According to the Global Customer Loyalty Report 2022, utilizing loyalty programs to collect zero-and first-party data was named one of the three most important loyalty trends for the next three years.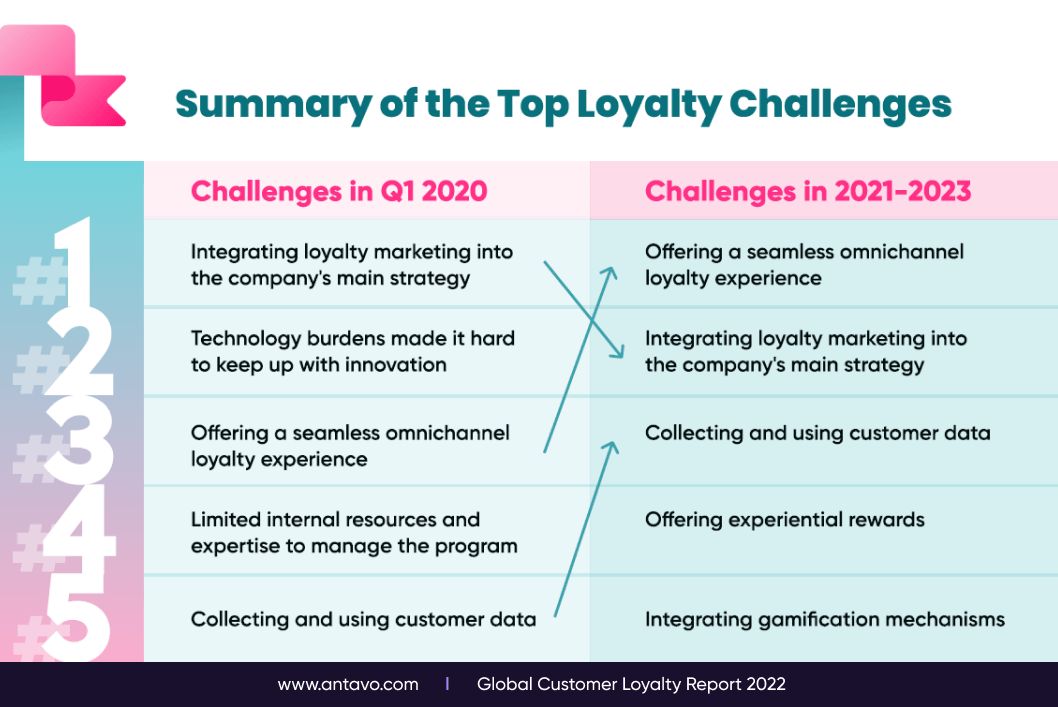 What Do Loyalty Programs Have to Do With Trust and Data Sharing?
Most often, bands collect zero- and- first-party data using surveys, questionnaires, feedback forms, or customer profiles. But many customers skip these, either because they dislike sharing their information or simply don't want to spend the time doing so. So what's the solution?
As Brian Walker, former Forrester analyst and Chief Strategy Officer at Bloomreach, said: "It's important to realize that loyalty programs are a tremendous source of zero- and first-party data. Businesses that lean into direct marketing through digital channels know that, in the context of the data privacy changes, they can gather really good data from their customers through loyalty programs."
Grab your super-spy listening device, and let's find out how to build trust and incentivize customers to share their precious data with you.
Loyalty programs are a great way to capture zero-and first-party data and a great excuse to use that data in your communications and create a more relevant experience for customers. Why?
First of all, loyalty programs serve as a gateway to data sharing. In order to become a member, customers have to consent to providing valuable information, such as socio-demographic data and preferences.
Secondly, member activity is another source of information that can be used for segmentation and personalization. A list of top-tier loyalty program members is a great indication of who your most valuable and loyal customers are.
Lastly, loyalty programs allow brands to reward their customers for sharing customer data through incentivized surveys or user profile completion. These are valuable sources of information about loyalty program members, and rewards make them a more engaging part of your experience.
3 Ways to Boost Your Data Strategy With a Loyalty Program
In turbulent times especially, customer trust is paramount and, fortunately, loyalty programs are a great way to use your customer data to create a more relevant experience that will strengthen customers' trust in your brand. Use this opportunity to create more personalized communication and show your loyalty program members that you're listening—and paying attention.
#1 Capture Data Creatively Through Surveys
One of the main ways companies collect zero-party data is during registration, or, potentially, in the user profile area, once enrollment is finished. The rule of thumb is to ask as few questions as possible on the registration form, so that the initial experience doesn't turn people away. By getting only the essentials (name, email address, and location, for example), you can prevent impatient customers from leaving and ensure higher enrollment rates. Of course, once those customers are a part of the program, you'll have the possibility to ask away.
Obtaining customer data through surveys is a great way to get additional, valuable customer data, including product preferences, hobbies, opinions about your brand, lifestyle, favorite brands, and so on. Surveys also deliver direct feedback from customers, which, along with first-party data, can help you optimize personalization.
Tips to try in your program
Upon enrollment only ask customers questions that you truly need the answers to. Then, once you have customers in your loyalty program, incentivize data sharing by rewarding them for telling you more.
Instead of asking a list of bland questions, make surveys feel more like a game; for instance, using a like/dislike format or content that features images. This will make your surveys more fun and encourage customers to keep sharing.
Ensure that new customers make an effort to fill out their profiles completely by offering bonus points (or other personal bonuses) when they reach 100% completion.
#2 Be Clear About the Benefits
Incentivize data sharing by offering benefits. Build trust by being transparent about why you're collecting data and make sure you're clear about what customers will receive for giving you their data. If customers feel like they are not getting value, there's no reason for them to participate.
Delivering personalized loyalty offers takes time, as you need to evaluate the data properly. That's even more difficult when your loyalty program has just launched. So, offer bonus points for the zero-party data you need, and make sure members can spend their points on something meaningful, like experiential rewards. Even though the direct reward for completing a survey is unremarkable, the prospect of getting closer to a desirable benefit — such as early access, members-only products, or VIP rewards — will make the extra effort feel worthwhile.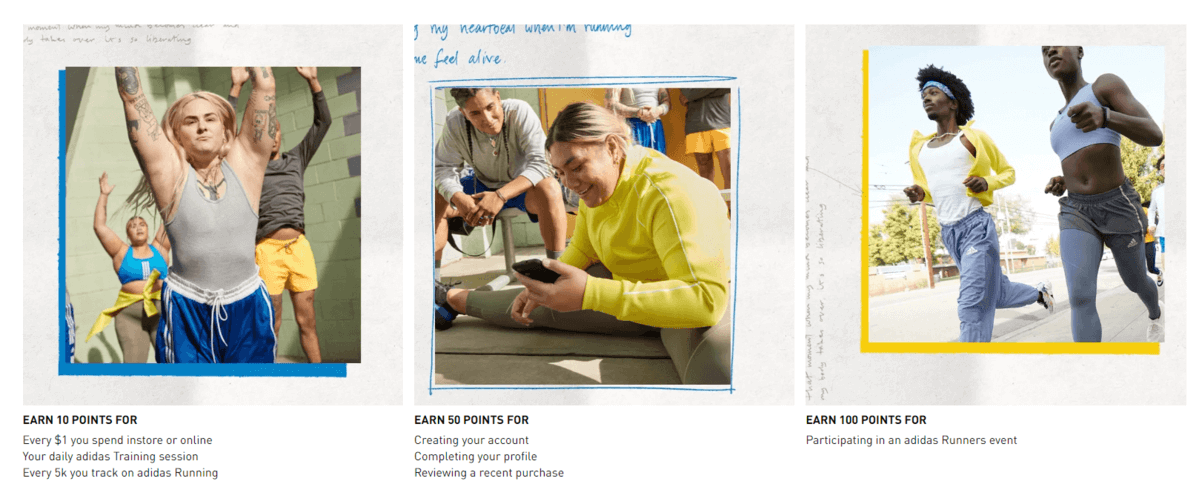 Tips to try in your program
Create a table of the benefits or showcase the tiers. Highlight the benefits current members already have access to, and the rewards they can get in return for sharing additional data.
A loyalty program welcome email can be much more relevant and actionable. For example, tell new members that their profile is 20% complete, and let them know they will receive 'free' benefits for completing their profile and answering questions about their preferences.
Add a little mystery to your surveys by giving members a surprise gift upon completion.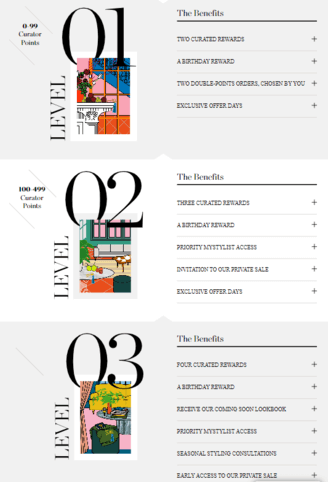 #3 Use Customers' Data Wisely to Build Trust
These days, customers have more expectations, and with so many choices available to them, a bit less patience. That's why brands need a complete view of their customers to be able to offer meaningful, relevant rewards. This is especially true in the case of Gen Z customers, who are always on a look out for more personalized experiences that are meaningful.
While 75% of Gen Z and Millennials are willing to share personal information with a brand in exchange for a more personalized experience, that doesn't mean that privacy isn't important to them. So consider strategies to protect customer privacy in order to foster trust and transparency.
Keep in mind that once you have more customer data, you need to use it wisely and responsibly. Always make sure that when you ask customers to go through the trouble of telling you more, you aren't just advertising the benefits of relevant communications, but you're truly delivering them. The whole point of data is relevance.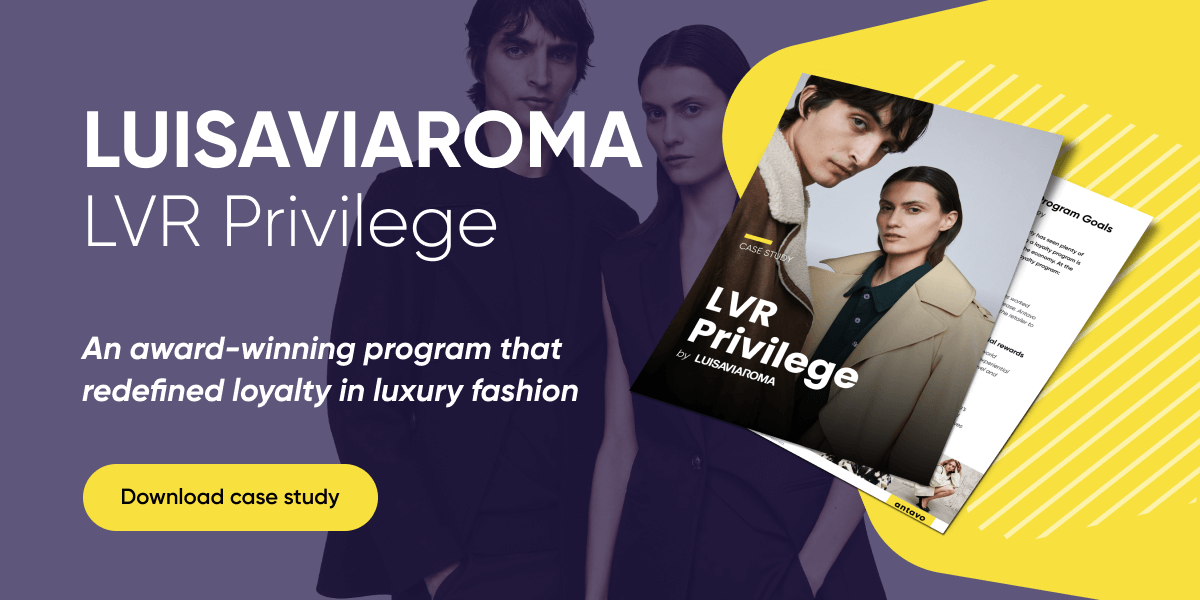 Tips to try in your program
Send personalized offers. Customers are more likely to share personal information and shopping preferences if there is a meaningful and relevant reward in sight.
Make sure that the content of your messages is relevant to the given customer and that you send it at a time that is convenient to them.
Send automated emails and messages to customers when certain triggers are activated. For instance, surprise and delight customers by sending a special offer email on their birthday.
Trust Must Be Earned
Having a loyalty program in itself provides more touchpoints and a greater amount of first-party data to collect and leverage. This rich layer of loyalty data can be infused with your marketing activities in a number of ways, and with zero- and first-party data becoming the only source of reliable information, you need to ensure that there is proper motivation and communication behind it. With the right strategy, you'll make customers feel secure and happy to share even more.
If you need assistance in making your loyalty program ideas come to life, our experts are more than happy to discuss the possibilities. Feel free to book a demo or include us in your RFP.
Meanwhile, to get inspiration, download our handy concept worksheet, which will help you explore the elements of the different programs.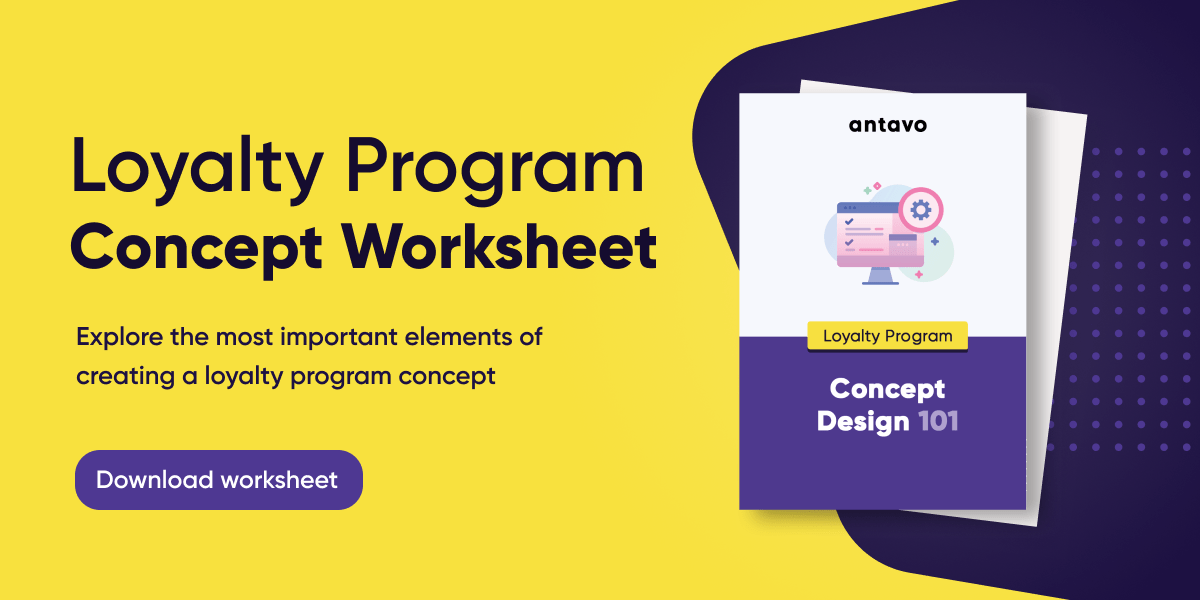 Antavo Enterprise Loyalty Cloud