I probably don't have to introduce Adidas, the international retailer of sportswear and footwear for all ages. The brand is known for its distinctive and fashionable designs, which appeal to customers who prioritize style and trends. The company devotes equal attention to innovation and meeting customer needs, investing significant effort in researching and developing new footwear technologies. The same is true when it comes to the adiClub membership program, which includes exclusive benefits and an inclusive rewards system. See how their members can unlock the best of Adidas.
You can discover more information about adiClub in our Global Customer Loyalty Report 2023 (pages 65-66).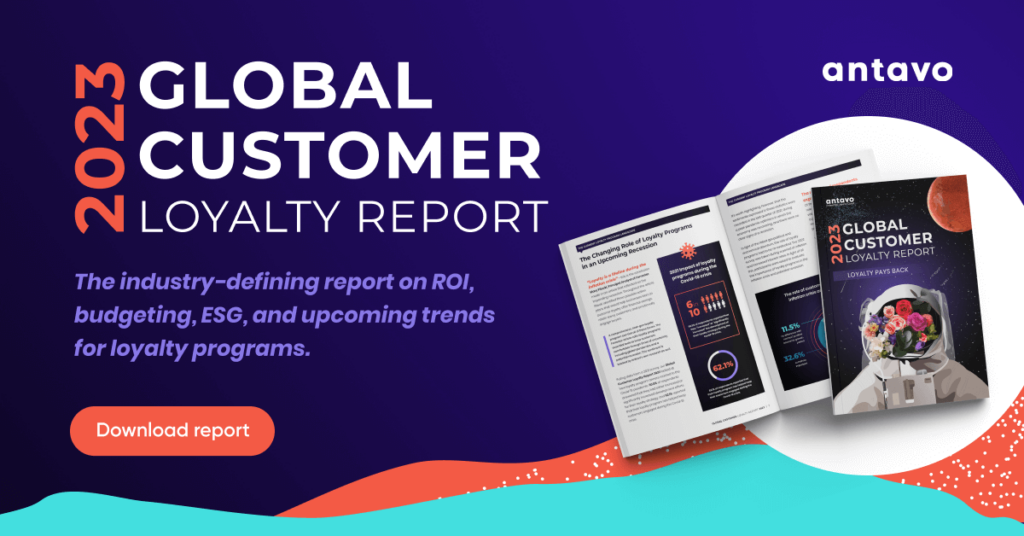 Membership Page – A World of Benefits
The adiClub membership program is free to join and caters to a wider audience than its predecessor; the Creators Club.
To sign up, customers can find the membership program on the Adidas website, although the company could benefit by featuring the program more prominently. Alternatively, customers can register through the app, which offers a wider range of rewards.
Prospective members are greeted with a pop-up banner that presents them with five options to join: through their Apple, Facebook, Google, or Yahoo account, or by providing their email address. New members can complete their profiles to be rewarded with additional points.

Members' accounts are clear and easy to navigate. After joining, customers can instantly see how many points they can spend, their points history, as well as their vouchers. They can also see a list of benefits, for example, the opportunity to enter exciting raffles where they can win valuable products.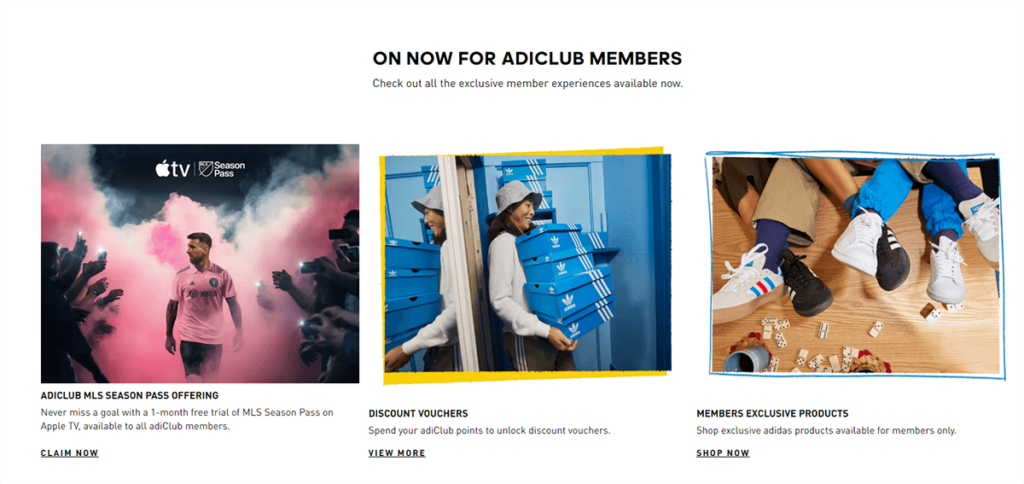 People who visit your sign-up page are likely interested in what your membership offers. By showcasing the benefits upfront, you fulfill their need for instant gratification. If users can immediately see what they stand to gain, they're more likely to proceed with the sign-up process.
Well-presented benefits can tap into users' emotions and desires, making them more emotionally invested in the idea of becoming a member. This emotional connection can drive higher engagement and long-term commitment.
Enrollment — Equity for Sweat
Upon joining the program through the Adidas website, members receive a welcome email that includes the benefits they are entitled to immediately. When signing into their new accounts, they can see their current level and how many points they can spend, along with available vouchers. Adidas provides members with tips on collecting more points, listing recommendations based on their preferences and previous purchases. However, it's worth noting that this feature also includes suggestions for brand-new members who do not have previous purchases.
Customers have the opportunity to set their preferences within their account to receive personalized content, recommendations, and offers. They can select product categories and interests to create a more customized Adidas experience. Members' personal accounts include the AdiClub Pass, which they can show at the cash desk to collect points when making purchases.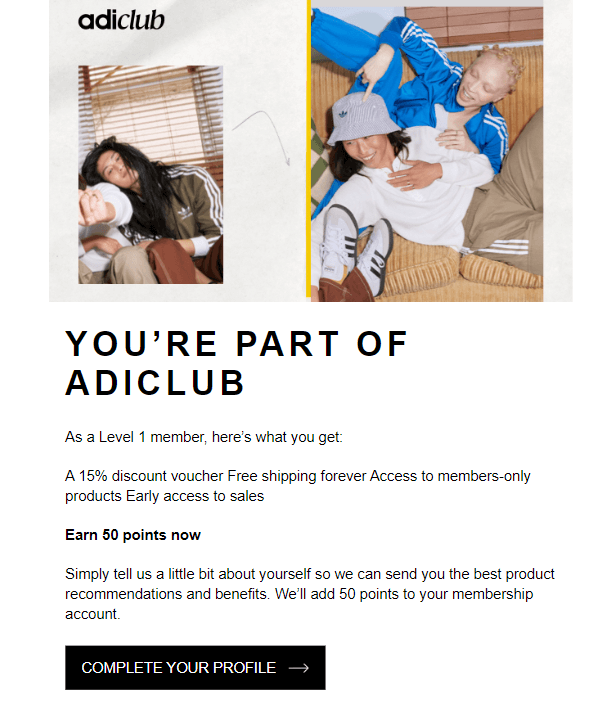 Key Takeaways – TL; DR
Use the recipient's name in the subject line and greeting to create a more personalized experience.
Remind the recipient why they signed up in the first place and emphasize how the program will enhance their experience with your brand.
Include a clear and prominent CTA that directs the recipient to take the next steps, whether it's completing their profile, exploring rewards, or making their first purchase as a member.
If you have different tiers or segments within your loyalty program, customize the welcome email content based on the recipient's current segment.
Consider a follow-up sequence to further engage new members. Send additional emails that guide them through using the loyalty program, introduce them to different features, or provide additional benefits.
Program Structure – Level Up And Get Rewarded
adiClub is a four-tiered membership program that makes customers' experiences enjoyable and valuable by offering benefits that truly cater to the brand's sports and fashion-loving audience. Naturally the higher the member's adiClub level is, the more products and benefits they earn access to.
adiClub members are the first to know about sales, can be the first in line to grab all their favorite Adidas products at a lower cost and get access to limited edition collections, high-heat collabs and drops, and raffles. After a certain level, customers get the privilege of customizing their gear at no cost, and birthday gifts to look forward to their special day. Plus they can enter giveaways, discover members-only products, or swap points for savings.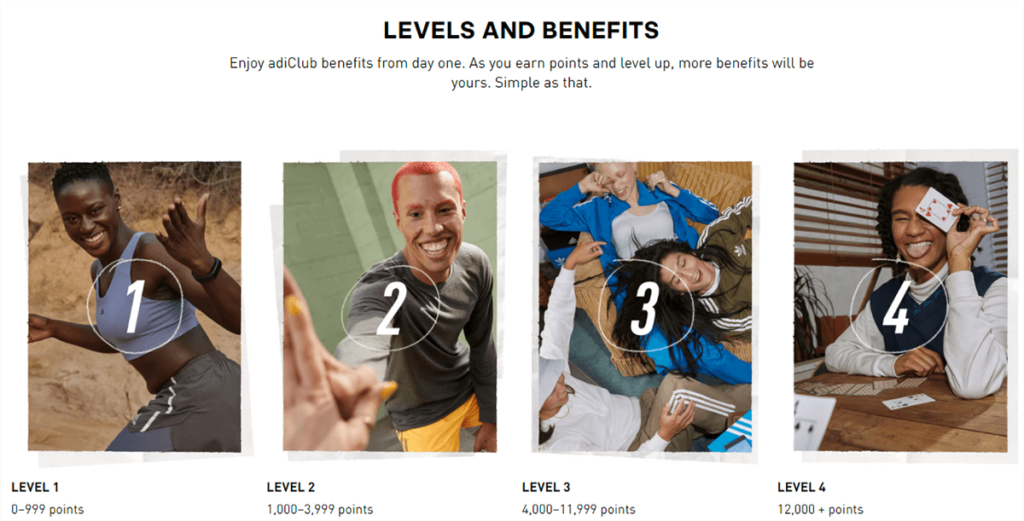 Offering tiers in a loyalty program encourages members to spend more and engage with the brand more regularly in order to receive the additional privileges and benefits that come with the higher ranks. As customers advance upward through a program's tiers, they should have access to better and better rewards. And because the higher levels provide better benefits, these programs, by nature, make your customers feel appreciated and valued. They know they're getting exclusive rewards that are not available to the majority of other customers, which makes them stick by your brand even more.
Point Accrual – Unlock the Power of Points
adiClub is a trailblazing points-based membership program created in such a way that the more members interact with the program, the more they earn. Members can level up by making purchases and/or tracking their workout progress in the Adidas Running or Training Apps. Members earn 50 points for each activity: creating an account, completing their profile, and reviewing a recent purchase.
Customers also receive 10 points for every $1 they spend in store or online​ and for completing their daily workout​, and they get 3 points for every mile they run. Participating in an Adidas Runners event is worth 100 points. Plus, members receive surprise points on their birthday. adiClub makes sure its membership program never gets boring by hosting monthly challenges, where participants can earn bonus points by accomplishing specific goals. These challenges promote high engagement rates in the program while motivating members to push their limits.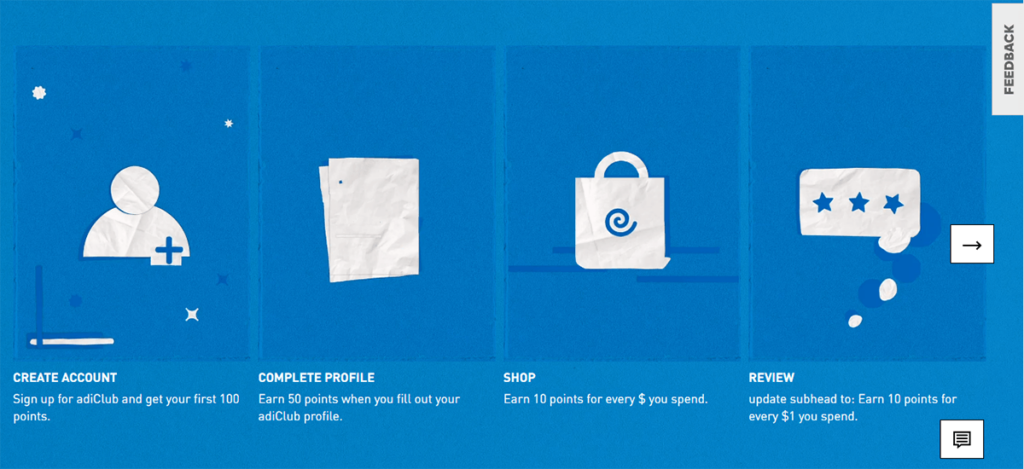 Adidas puts a great emphasis on what its members think. Therefore they encourage members to share their thoughts and give them points for doing so. Customers receive 50 points for completing reviews and rating products, which influences what the brand will create next. They put a gamified spin on the reviews, as members have to rate items and only the highest-rated product makes the cut. This creates excitement as members want to know whether their choice will be designed and brought to life. This is a great way to include members in the creative process with the brand.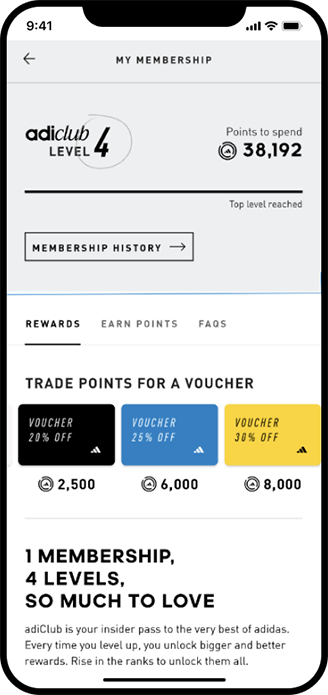 Gamification adds an additional layer of enjoyment to the user experience, making it more engaging and memorable for customers. This heightened engagement increases the likelihood that members will return to interact with your loyalty program.
Furthermore, gamification provides your brand with valuable data regarding customer behavior and preferences. By analyzing the choices customers make, you can gain valuable insights that can inform your marketing and product strategies.
One area that offers an opportunity for improvement in the case of adiClub is providing more transparency regarding members' point balances. Currently, members can view their total points balance and how many points they need to reach the next tier. However, there is no clear breakdown of how they accumulated these points. Did they earn those extra points promised for profile completion? What about that 5km run? Point-earning communication could be much clearer.
Rewards – An Increasing Line of Benefits
Adidas has an extensive list of monetary and experiential rewards within the adiClub membership program. Besides offering discounts, free shipping and early access, they also offer truly experiential benefits that money can't buy and reward members for working out and contributing to good causes as well.
First of all, members can use their adiClub points to receive rewards, including exclusive members-only products and experiences such as tickets and trips. They can also use their points to move up through the tiers and unlock even more exclusive rewards. Adidas offers the opportunity to enter raffles, discover members-only products, exchange points for vouchers, or choose to donate them. Additionally, members can invite their friends, and for every friend who joins adiClub through their referral link, both the referrer and the friend receive a $10 discount voucher.
One great thing about the adiClub membership program is that spending points does not affect members' tier levels, allowing them to continue progressing. However, points earned do expire 365 days after they are earned, at the end of the month.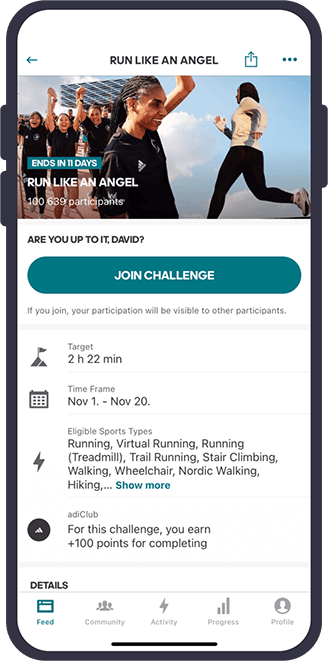 Exclusive Member Moments – A Great Combination of Inclusive and Exclusive
The true success of the adiClub membership program lies in the exclusive experiential rewards members receive. Adidas offers customers several money-can't-buy experiences. Here are a few of them:
Golden Ticket: In this treasure hunt members have to find the Golden Ticket on the brand's website in order to gain exclusive access to all product draws on one of Adidas' apps, called CONFIRMED.
VIP game experience and signed products: Adidas regularly raffles away soccer balls and jerseys signed by top athletes, creating a true emotional connection with their members.
Train with your hero:  A few lucky members can win the opportunity to train with their professional sports hero after having completed challenges in the Adidas Running and Training app.
Members Week: Launched in 2020, Members Week is a festival celebrating the best of the brand. Adidas brings members together with the biggest artists and athletes for a week-long event full of product drops, experiences, and rewards.
Experiential rewards are a key component when it comes to building long-lasting emotional loyalty.
These types of rewards set your loyalty program apart from those that offer traditional rewards.
It's a great way to create a positive memory connected to the brand.
These types of rewards have the power to generate social media virality for both the customer and the brand.
The anticipation of an upcoming experience can create excitement and engagement.
Joining Forces – The Future of Training
Recently, Adidas and Les Mills announced an exciting new partnership that brings together these two sports powerhouses to shape the future of training through a fusion of innovation and heritage. This partnership will connect adiClub and Les Mills, offering immersive and personalized solutions to over 300 million adiClub members. Additionally, a range of exclusive benefits will be made available. Together, Adidas and Les Mills aim to provide world-leading training experiences through digital innovation while delivering next-level live workout events in cities across the globe.
Partnering with other businesses allows companies to enhance the value proposition of their loyalty programs by offering a wider array of rewards and benefits. This can significantly increase the attractiveness of your program to customers since they have the opportunity to earn rewards not only from your brand but also from your partner brands.
Furthermore, such collaborations allow brands to share customer data, leading to a deeper understanding of customer behavior and preferences. This data exchange can, in turn, facilitate more effective targeting and personalization.
ESG Initiatives – Promoting Noble Causes
Adidas heavily emphasizes its support for ESG initiatives and rewards members for their positive actions. The brand hosts charitable campaigns that allow members to contribute to non-profit community organizations dedicated to enhancing diversity and accessibility in sports, a cause championed by Adidas athletes.
These campaigns are time-limited, and based on the number of points donated by members, Adidas makes corresponding donations to the chosen charity organizations.
According to our Global Customer Loyalty Report 2023, 50.8% of companies plan to reward responsible behaviors, 51.6% plan to reward the purchase of ethical products, 48.4% plan to reward charity, and 38.7% plan to reward healthy lifestyle choices in the coming years.
Run for the Oceans – Turning Awareness Into Impact
adiClub uses gamification features to support environmental campaigns, like Run for the Oceans, which focuses on plastic waste removal. The challenge is based on the number of minutes members run. In exchange, Adidas cleans the shore, beaches, and coastal communities across the world. In these campaigns, participants earn points and also help their communities and the planet. True inclusivity lies in Adidas' reward mechanism, as they reward workouts based on time spent, rather than the distance run.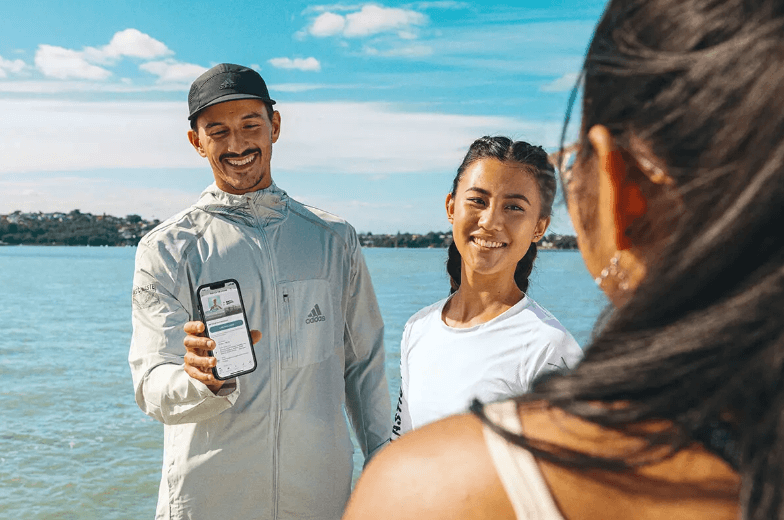 Why it works:
By introducing limited-time charity opportunities like adiClub, the notion of donating remains fresh, and members can be introduced to a series of good causes.
Variety increases the chances that members will find a cause that resonates with them.
The Adidas Apps – Insider Access
Adidas has an array of apps and each of them plays a role in the brand's ecosystem. With the help of the Adidas app, members never miss out on members-only products, the latest releases, or prizes.
Adidas app: From members-only products to the latest releases and prizes, shoppers never miss out on what they love from adiClub with this app. It is a platform where members can have a say, leave reviews, and get access to all the latest drops.
CONFIRMED: This is the app where the latest, most wanted Adidas Originals and limited edition collections are available first for adiClub members only.
Runtastic and training app: Members can download the running and training apps to train with Adidas athletes, as well as earn points for every run and workout in order to level up while doing what they love.
The Adidas apps are specifically designed to display and provide rich user experiences that engage members while providing enriched data for the brand. All of the apps are connected, creating a seamless member experience.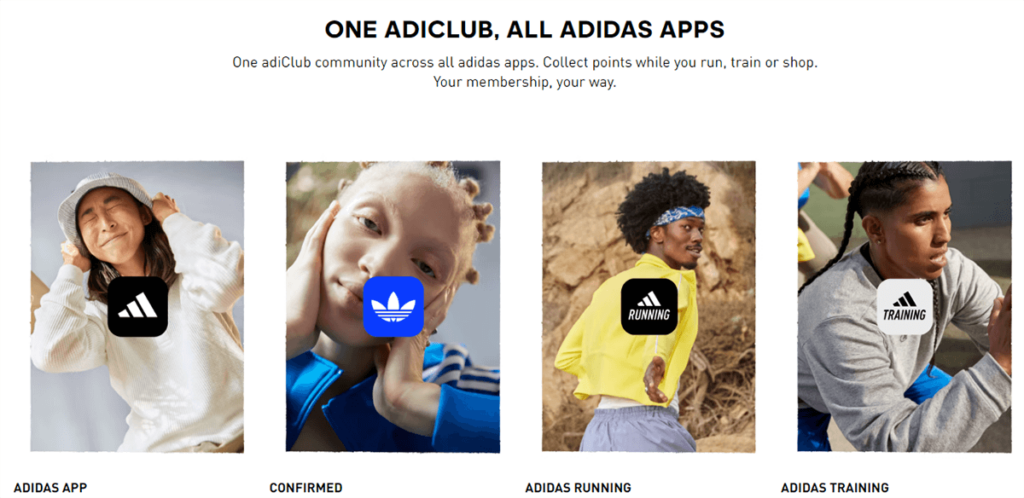 Activity tracked within the app generates data that is considerably more individualized, detailed, and comprehensive compared to desktop and mobile web activity. Understanding how customers prefer to spend their time and what they care about can significantly help to align your brand with member values and aspirations, ultimately fostering stronger relationships.
ALTS By Adidas – Stepping Into the Metaverse
Adidas has always been at the forefront of creating innovative products that seamlessly blend traditional design with cutting-edge technology. In line with this ethos, the brand introduced the Adidas Originals NFT collection, titled 'Into the Metaverse.' This collection comprises 30,000 digital collectibles created in collaboration with other brands. Each NFT provides its holder with exclusive access to physical merchandise as well as ongoing digital benefits.
Taking a bold step into the future of fashion, the brand recently unveiled ALTS by Adidas. This groundbreaking initiative constitutes a hyper-personalized, token-gated Web3 loyalty program where a customer's membership card is essentially 'them'—their avatar.
ALTS offers a range of additional utilities, including private use, specific commercial IP rights, personalization options through virtual wearables, access to exclusive holder-only events (both physical and virtual), points-based rewards, and co-creation opportunities. Moreover, ALTS holders can use their ALT as their profile picture on platforms like Twitter and Discord, adding a unique touch to their digital presence.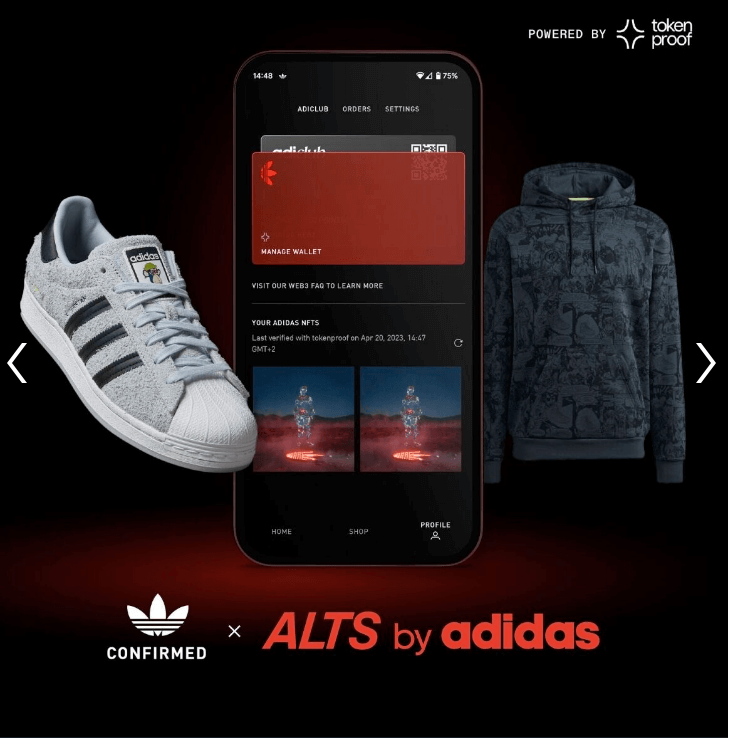 Final Judgement
adiClub is a comprehensive membership program that offers a wide range of benefits, both transactional and non-transactional. It ensures high member engagement by providing various opportunities to collect points. These rewards aren't limited to shopping; members earn points for various sporting activities they enjoy, not just running.
The program also emphasizes community involvement by welcoming sports enthusiasts through non-transactional entry points and promoting various charities for members to support. By offering experiential rewards that are truly unique, the brand aims to create an exceptional experience for its members. It's the kind of program that introduces you to amazing opportunities you might not have even known you were missing. Furthermore, it's paving the way for the future of Web3 loyalty programs.
However, with so many elements in a loyalty program, it's essential to ensure clear and easy-to-understand communication to avoid confusing customers.
The moral of the story is that listening to your customers, addressing their needs, and consistently adding value to their lives pays off. Loyalty built on emotional connections is always stronger than mere financial incentives.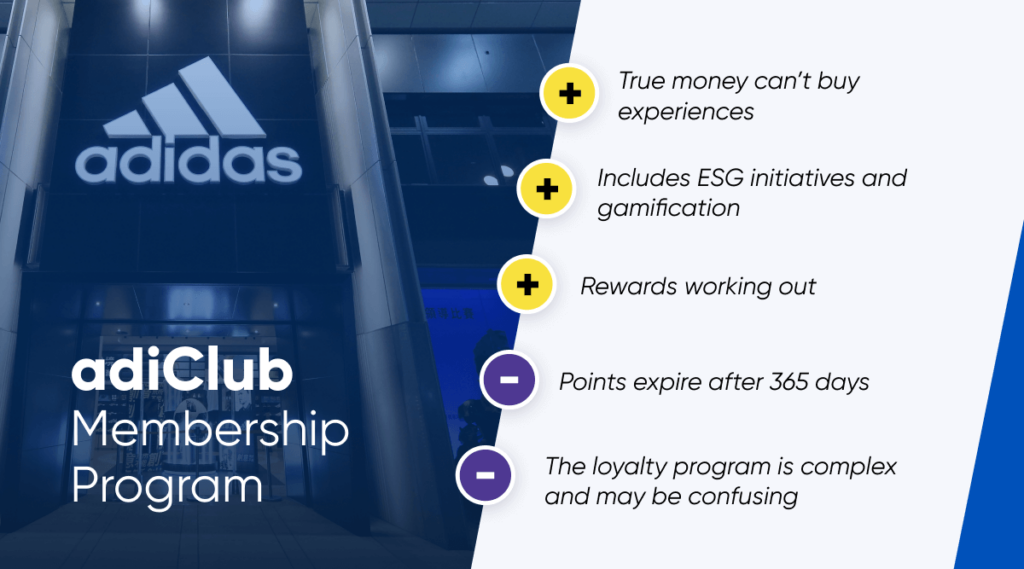 Interested in creating an exciting loyalty program like adiClub? Our loyalty experts would be more than happy to showcase our technology in action. Click here to book a demo with them, or if you have more precise requirements, then send us an RFP.
In the meantime, make sure to download our concept-building worksheet—it is a valuable tool for brainstorming your loyalty program's concept.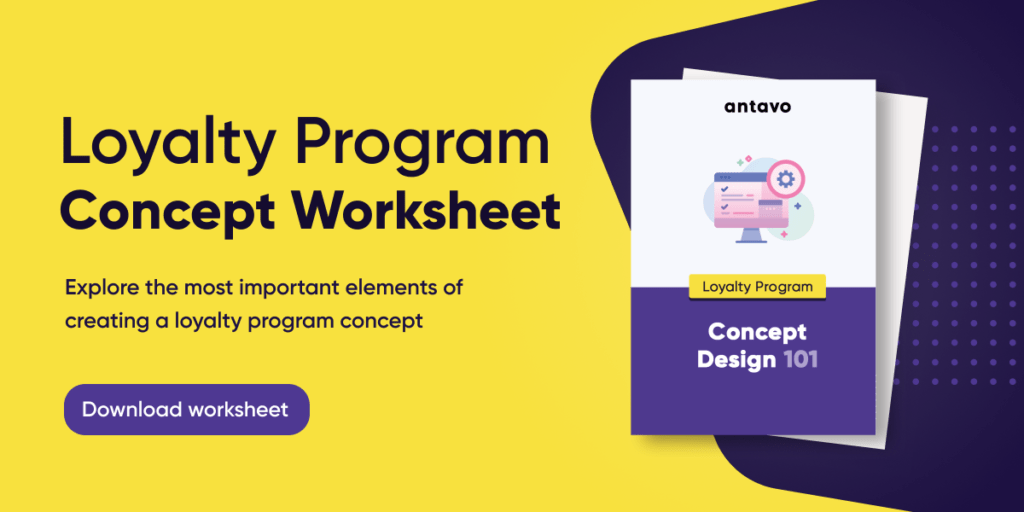 Antavo Enterprise Loyalty Cloud