Creating a loyalty program requires a lot of resources, so it's very important to follow through. Customers will enroll fast in the beginning if your message is right, but real success comes from continuing to engage them as members. In this episode of Mission: Loyalty, I've gathered all the intel you need to increase loyalty program engagement and ensure that your rewards program never gets boring.
The importance of increasing engagement in your loyalty program also resonates with our findings in our global study on customer loyalty, in which we asked over 320 executives and leaders in loyalty about their priorities. Respondents that already have a loyalty program said increasing engagement among customers was their number one priority. For respondents whose company will launch a loyalty program within the next two years, better customer engagement also ranked highest on the list.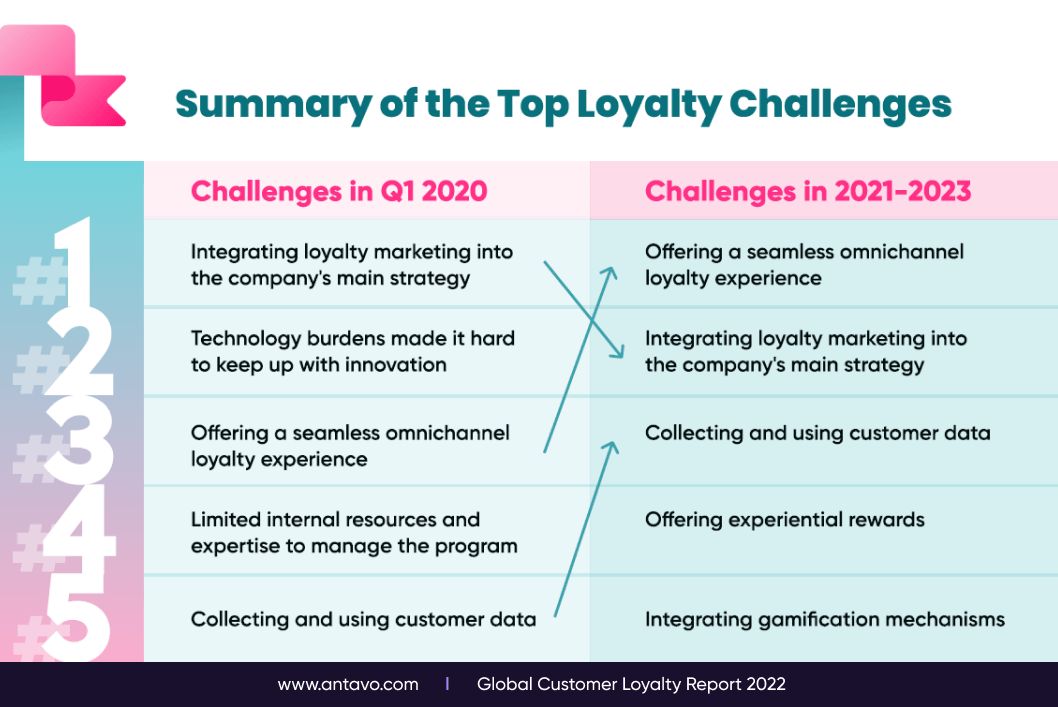 10 Tips to Increase Loyalty Program Engagement
Increasing loyalty program engagement is crucial. Not only because acquiring new customers costs 7x more than retaining existing customers, but because consistent engagement also strengthens the relationship between your brand and your customers and can even turn repeat customers into advocates. Mary Pilecki, VP, Principal Analyst at Forrester, makes a great point when she shares how to make customers' lives easier. She says "Customers want choices, but don't make it hard for them to execute on the choices."
So, grab your super-spy tracking device, and let's track down the best ways to increase engagement and minimize dormancy in your loyalty program. 
Learn more about the four effective engagement strategies from the video above and discover five additional best practices!
1. Reframe Your KPIs to Increase Loyalty Program Engagement
If sign-ups are one of your most important KPIs, consider whether or not that supports your current goals. In the framework of a loyalty program, there's a risk associated with relying too heavily on registrations. Make sure your KPIs and targets match the kinds of activities that are most valuable for your business, be it friend referrals, leaving reviews or other user-generated content.
One KPI we like to track in our clients' loyalty programs is the reward redemption rate. It is a good balance of earning and redemption. If the number is high, that tells us that the loyalty program is nice and healthy. Also, according to our recently published Global Customer Loyalty Report 2023, the average lifetime spend of customers who redeem their points at least once is 6.3X higher.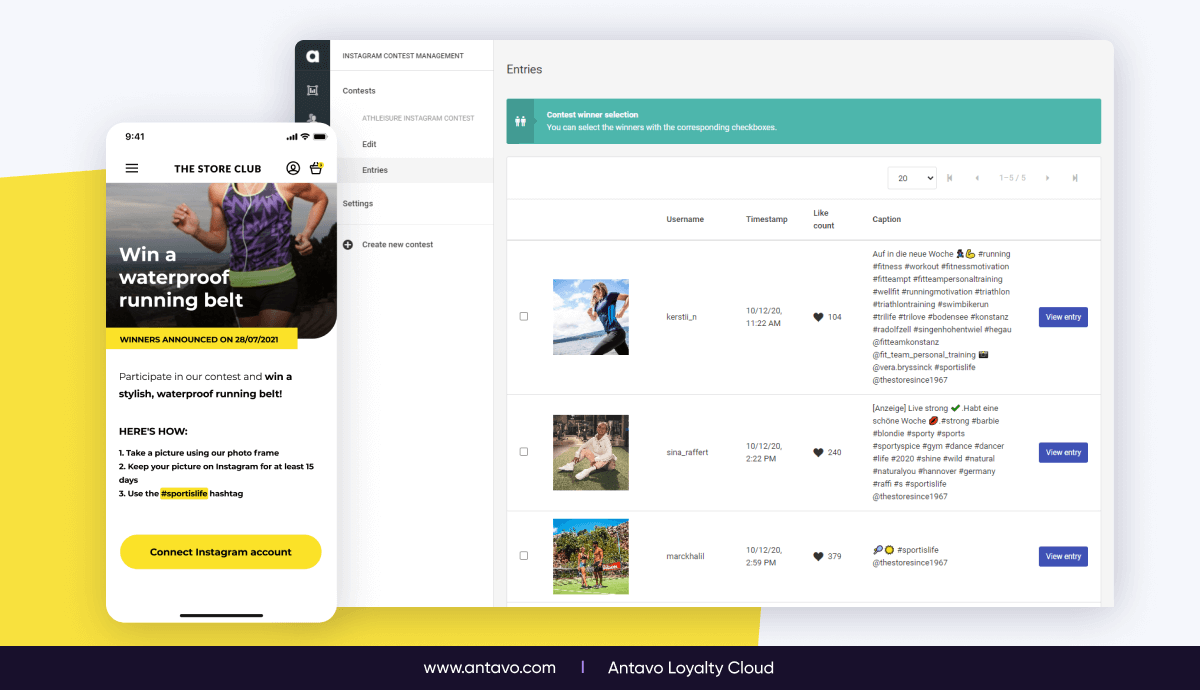 2. Don't Be Afraid to Innovate
While the current landscape is still dominated by rational loyalty programs, there's a paradigm shift going on. Existing program owners, as well as companies planning to launch a loyalty program in the near future, want to make their programs more emotional and offer more experiential rewards. To be specific, 53.6% of respondents planning a loyalty program say that their program will be more emotional than rational.
There's so much opportunity to do something different. Because coupons, although they work great for certain audiences, just aren't going to inspire your customers to reconnect often. They'll only come back when they start thinking about their next purchase. Encourage more frequent contact — connect with your customers through their wants, dreams, interests, passions. Offer experiential rewards and be creative when it comes to point redemption. These tips will help you create a bond rather than just giving customers a pat on the back for making a purchase.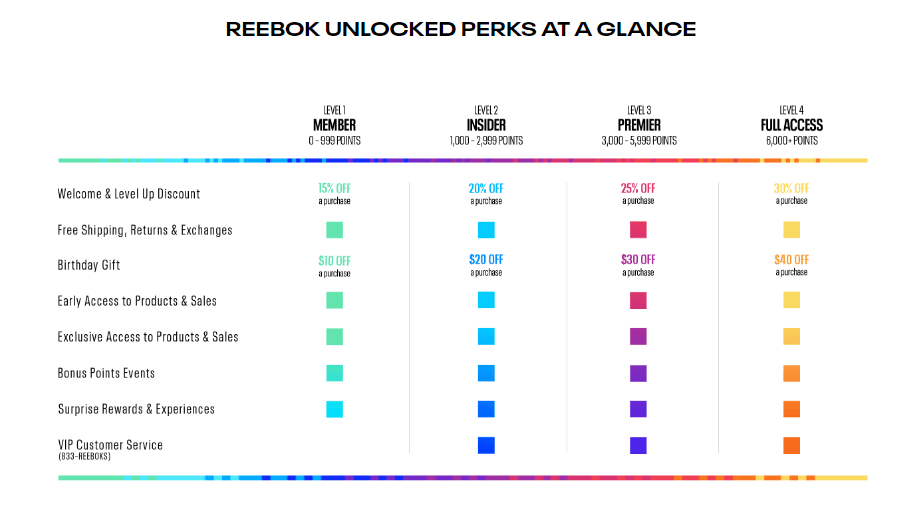 3. Add Gamification Features to Boost Engagement Rates
Introduce a Prize Wheel in your loyalty program where each spin costs points. Add a single, low-probability reward with a higher value, like a mega coupon or something experiential. Customers are more likely to participate, just for the thrill of spinning the wheel.
The same goes for badges and challenges: focusing on progression can be addictive. Consider adding a progress bar to make your challenges extra engaging. Or, take the idea one step further and add an actual game, like a simplified version of Flappy Bird. Members can play the game and have their names featured on a leaderboard. The point is that your customers should have a reason to log back in almost every day.
4. Encourage Point Spend to Reduce Dormancy
The other thing we should talk about is dormancy. If customers are sitting on their points and not using the benefits their tier offers, that means something is wrong with the loyalty program. In this case, give your rewards a little touch-up. Keep a healthy balance of long-term and short-term rewards. Remind customers of their point balances with targeted communications. If points can be used only on expensive things, such as a luxury weekend at a hotel, most members will lose interest before getting a quarter of the points required.
The same goes for coupons: in the long run, they aren't exciting enough and don't provide a meaningful moment of glory. To make a greater variety of rewards more attainable, you can introduce points-plus-cash options to facilitate access to big-ticket rewards. Make sure you offer something for everyone: from discounts to free samples to new product giveaways for a limited audience to impressive experiences like concert tickets. Give customers more options to use their points, such as donating them to a charity.

5. Keep an Eye Out for Your Competition
Make sure to stay ahead of the competition so your members will remain engaged and keep shopping with you even when your competitors offer a better deal. In order to achieve this, create a strong emotional bond with loyalty program members through personalized and relevant content that makes customers feel appreciated. Personalized content also drives exclusivity and gives customers a sense of privilege. Also, according to the Global Customer Loyalty Report 2023, the average annual spend of members who redeem personalized offers is 4.5X higher.
When customers have an emotional link with your brand, they not only consider rational reasons to buy, such as searching for the company with the best offer… but they also think of your brand as part of their personality. When you create a real connection with your customers, they also tend to spread the word about your brand on social media and to friends and family, too. People who love your brand spend more, recommend more, and become your advocates.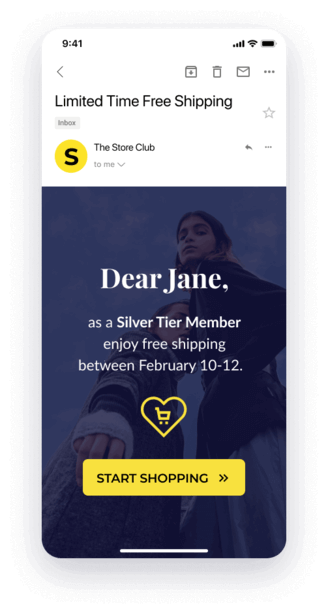 6. Activate Your Inactive Customers
A great way to wake customers from a deep slumber is by sending them an email with relevant data. For example, "You have been in our loyalty program for X months, but we haven't seen you around lately. We're now offering you a 10% discount on your next purchase. Use a surprising subject line for your email like, "It's time to say goodbye (or not)" and, if it fits your brand, you can even get a little cheeky with your messaging — think, "I guess it's over…", "Is this the end?", or "Let's get back together".
Keep in mind that the actual content of the email needs to reflect the shopper's personality and profile. In other words, it should feel as if a real staff member were writing to them. You can also provide product recommendations, but make sure that the message is relevant and brings up previous purchases in a natural manner.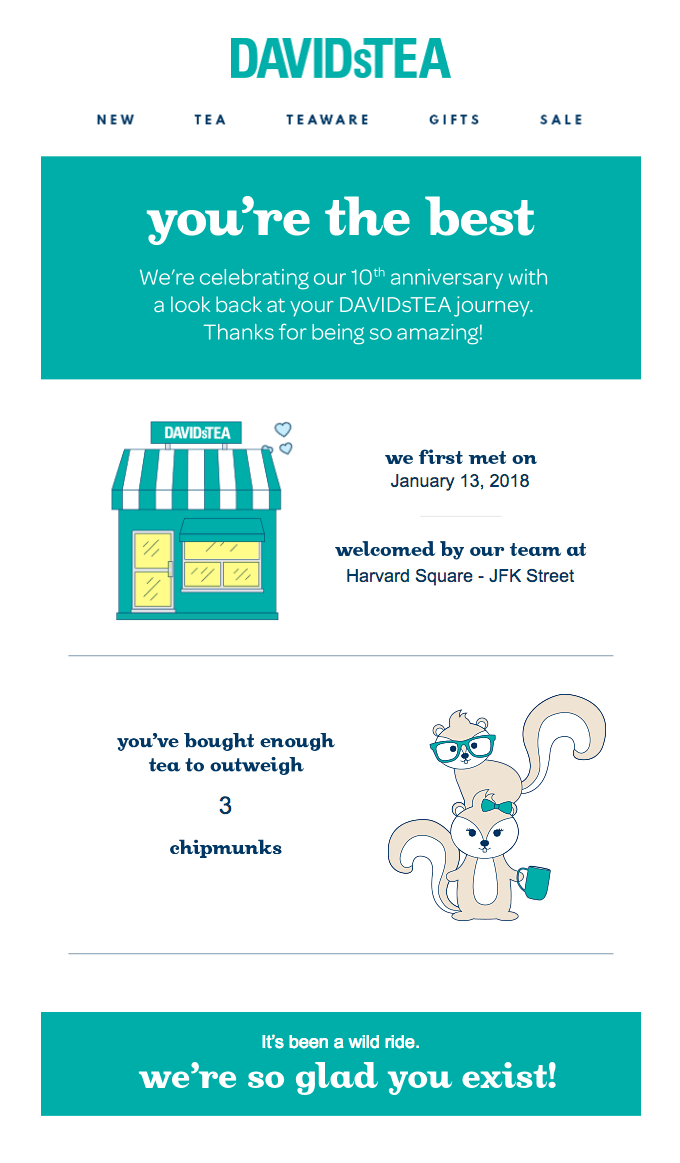 7. Encourage Referrals to Increase Your Customer Retention Rate
According to Hubspot's study, 81% of people trust recommendations from friends or family over those from businesses. And while some customers may recommend your product without any incentive to do so — just because they're genuinely happy — others might need a little more motivation. When you encourage customers to refer their friends by offering them incentives or rewards, you'll significantly improve customer acquisition rates.
Referral programs also boost engagement, customer lifetime value, and retention. That matters because loyal customers are worth up to 10x of the value of their first purchase. Also, customers that participate in a referral program tend to follow the brand closely and be more open to receiving communications from the brand. Close association and enhanced engagement both considerably improve the chances of frequent purchases.

8. Reward Customers' Lifestyle Choices
A loyalty program that embraces its members' lifestyles helps you connect with your customers even when shopping isn't on their minds. Learning how customers enjoy spending their time, what they care about, and showing that your brand shares their values and aspirations will give you another opportunity to create better relationships with them. It can also be an excellent way to increase engagement and build advocacy.
By encouraging members to live actively or care more for the environment, you can engage them outside the buying cycle. For instance, as the demand for sustainability has grown, lifestyle loyalty programs have allowed companies to more easily reward sustainable behavior. Loyalty programs can also be integrated with a variety of tracking apps so members receive points immediately after completing fitness or other activities.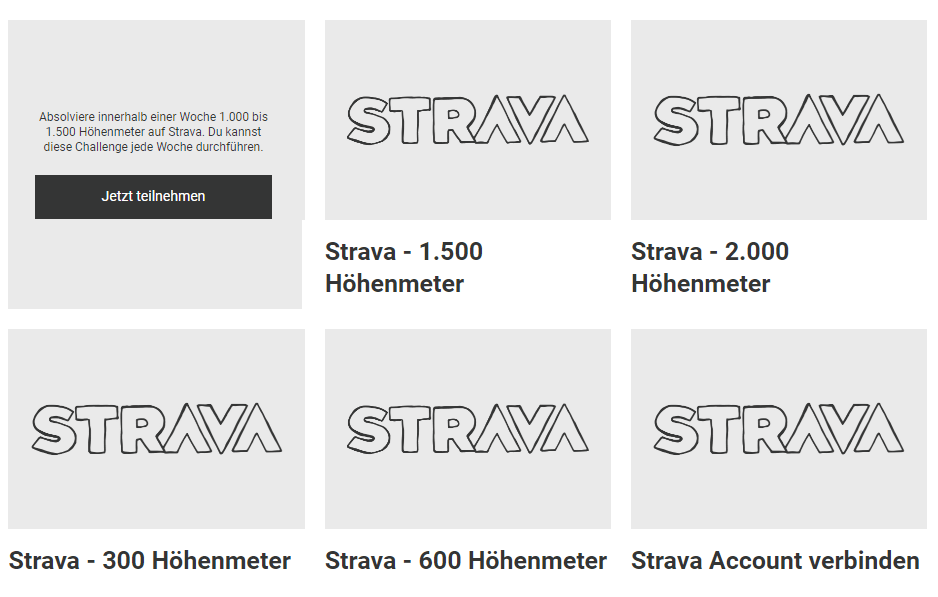 9. Make Customers' Jaws Drop
Using surprise and delight elements in your loyalty program helps you nurture your relationship with members by making them feel well-treated and appreciated. This is a great way to increase commitment and retention. Receiving an unexpected gift or perk from a business not only has the potential to make a customer's day, but it can also turn them into a lifelong brand advocate.
By adding surprise and delight mechanisms to your retention strategy, you can create a powerful bond with your customers and boost purchase frequency and customer engagement. With this strategy, shoppers will be more inclined to start repeating valuable actions in hopes of receiving more benefits. Plus, there's an added benefit: your business will stay on their minds.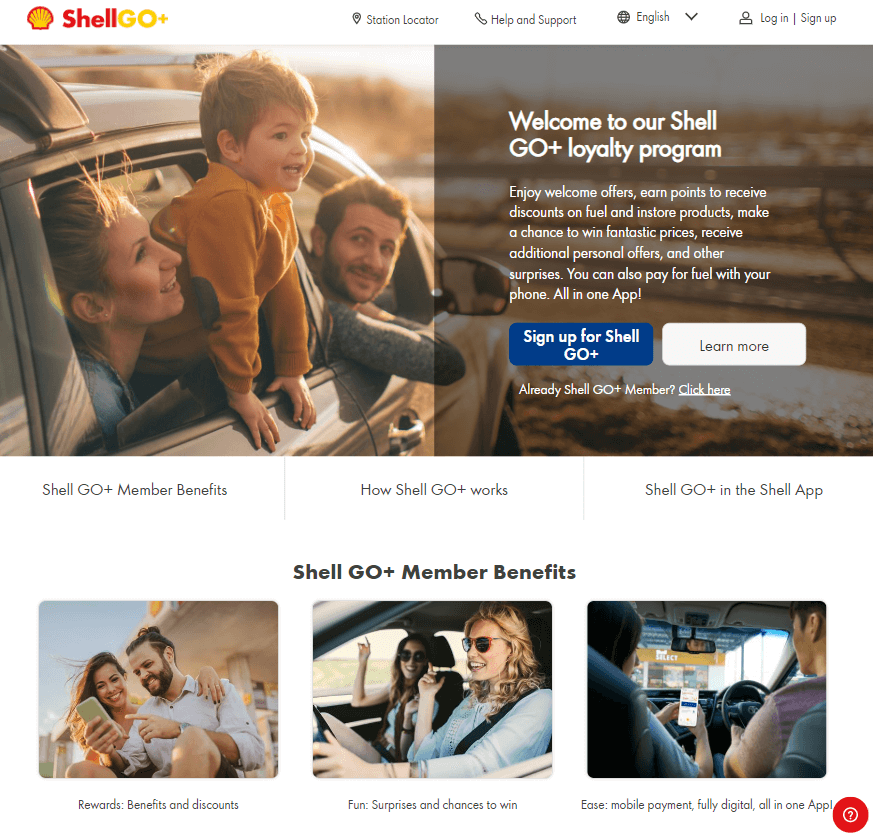 10. Strategic Partnerships for Mutual Benefit
According to the Global Customer Loyalty Report 2023, strategic partnerships are one of the top three loyalty trends for the coming years. These partnerships are also great for increasing loyalty program engagement and value, because they can give you access to new customers or markets, expand your offering of benefits, allow you to access additional data, and increase brand awareness. They can also produce positive brand halo effects, depending on the partners you work with.
Partner rewards are highly engaging and have proven to increase customers' lifetime spend. In loyalty programs that feature partner offers, the average annual spend of members who redeem partner offers is 3.4X higher than members who don't. Remember to select a partner that resonates with your customers, is trustworthy, and has the capability to deliver relevant rewards. Otherwise, the partnership may fail to activate customers.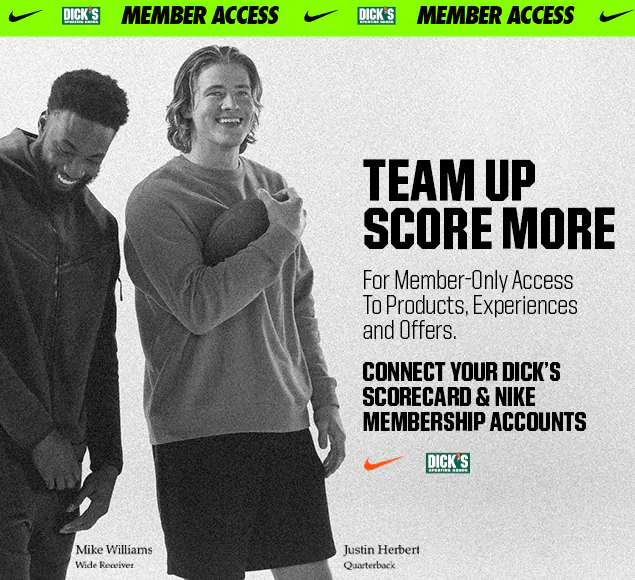 Boost Engagement and Make Sure Customers Stick Around
Loyal customers are the lifeblood of any sustainable business, which explains why low participation in loyalty programs is a major cause of concern for brands. With the help of the best practices mentioned in this article, you can make sure that your members not only sign up but actually take advantage of your loyalty program's potential.
If you need assistance in creating a loyalty program that drives engagement and boosts brand loyalty, our experts are more than happy to discuss the possibilities. Feel free to book a demo or include Antavo in your RFP.
Meanwhile, don't forget to download Antavo's Customer Loyalty Report, an in-depth report that showcases current trends as well as predictions about the future of loyalty, to help you navigate the world of next-gen loyalty programs.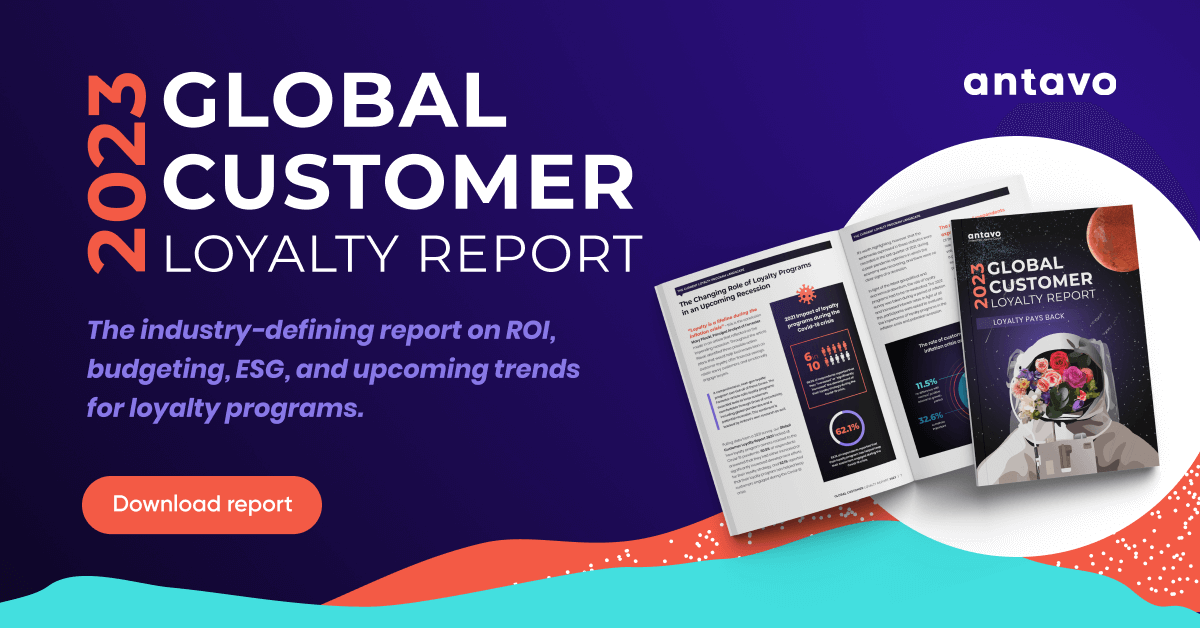 Antavo Enterprise Loyalty Cloud