If there's anything I've learned since becoming a secret agent for loyalty programs, it is that nothing tops the power of an innovative idea. As such, I dedicated my very first mission to this concept, exploring four loyalty program ideas that will put a unique spin on your loyalty program.
With so much competition out there, and so many loyalty programs, these ideas will help you stand out and get noticed. We also refer to some innovative loyalty programs that are leading the way. Watch the video, then read our article for even more insights that will help you launch a more innovative rewards program for the benefit of your customers — and your business.
How Much Does Innovation Matter?
For most brands, loyalty programs are about encouraging customers to return as frequently as possible. That's why brands need to create an experience that interests their customers. It's also why brands should continue to innovate and update through the years. A set-it-and-forget-it approach is rather dull. Once customers feel they've seen and done it all, they won't have a reason to re-engage with your program. That's downright dangerous!
Every new change is an opportunity to stand apart from your competition.
Phil Shelper, author of "Loyalty Programs: The Complete Guide" says, "In truth, most loyalty programs are utterly boring and unadventurous." It's safe to say that Phil isn't a fan of the carbon copy approach. But he also looks at the positive side, saying, "A best-practice loyalty program stimulates member enthusiasm to engage by continually experimenting, innovating and taking risks."
There you have it! This is your chance to take a risk and experiment. Below, you'll find several ideas to get you started on the path to innovation.
Grab your spy sunglasses and join the first investigation of Mission: Loyalty. Watch the video for innovative loyalty program ideas. 
Test, Optimize, and Impress – Like Starbucks
You may have heard of a little coffee company called Starbucks. Their loyalty program has quite a reputation, and every change in the program seems to make the headlines in business news. Starbucks Rewards was also named one of the most inspiring loyalty programs in the 2022 Global Customer Loyalty Report.
There's a good reason for this. First of all, their mobile app connects the convenience of ordering with the fun experience of the loyalty program. The coffee chain was one of the first companies to do so. Even more importantly, however, Starbucks has never gotten comfortable with their success. They continue to introduce new features, like new rewards, in-app games, and campaigns to their loyalty program to keep customers interested in more than just a caffeine fix.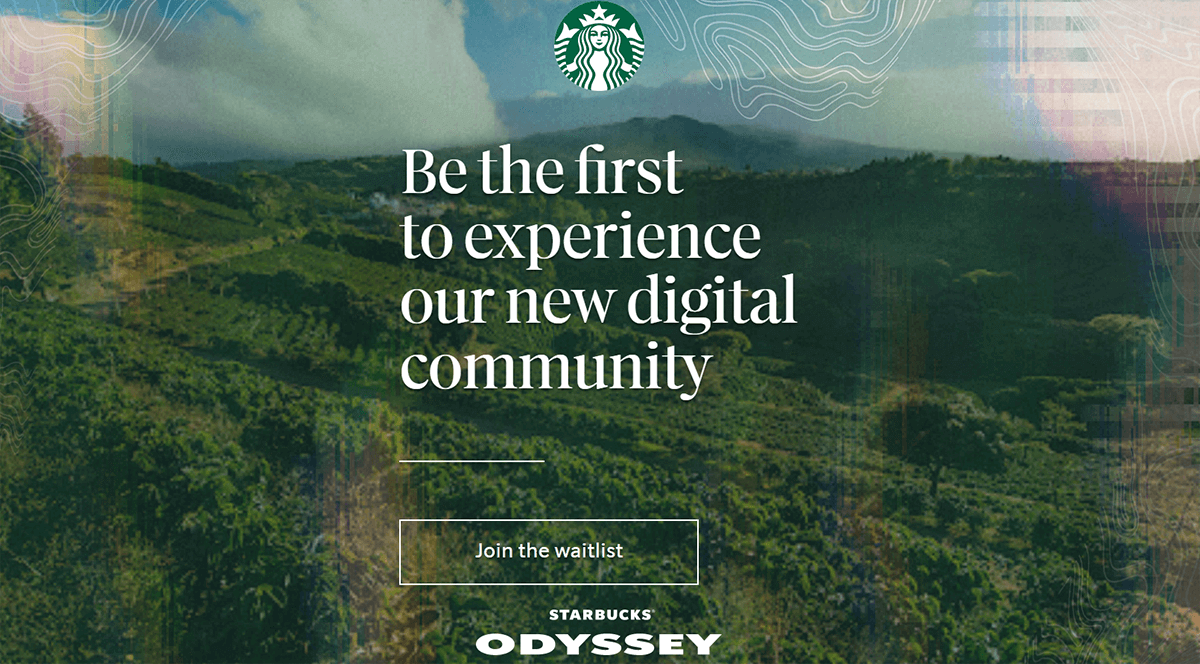 One such campaign is a new reusable cup bonus that the company has launched. This is a smart move because according to Loyalty360, 70% of customers want to know how the brands they support are addressing social and environmental issues. Tying sustainability initiatives to a loyalty program is a great way to show your efforts and encourage customers to participate.
So the coffee chain isn't afraid to analyze current features in their program, test new features in key markets, and optimize their program continually. Now, here are some loyalty program ideas that you can take from Starbucks' own innovations.
Tips to Try in Your Own Program
Approach your loyalty program with a mindset of continual experimentation and improvement — A/B testing features can help you try new initiatives and understand how your customers are engaging with them while minimizing risk
Test and optimize elements of your loyalty program, including the loyalty logic, individual rewards, campaign engagement, and gamified features
Combine transactional and non-transactional features and campaigns to offer a good experience for customers at all stages of loyalty
Test new innovations in key markets before launching them to the larger public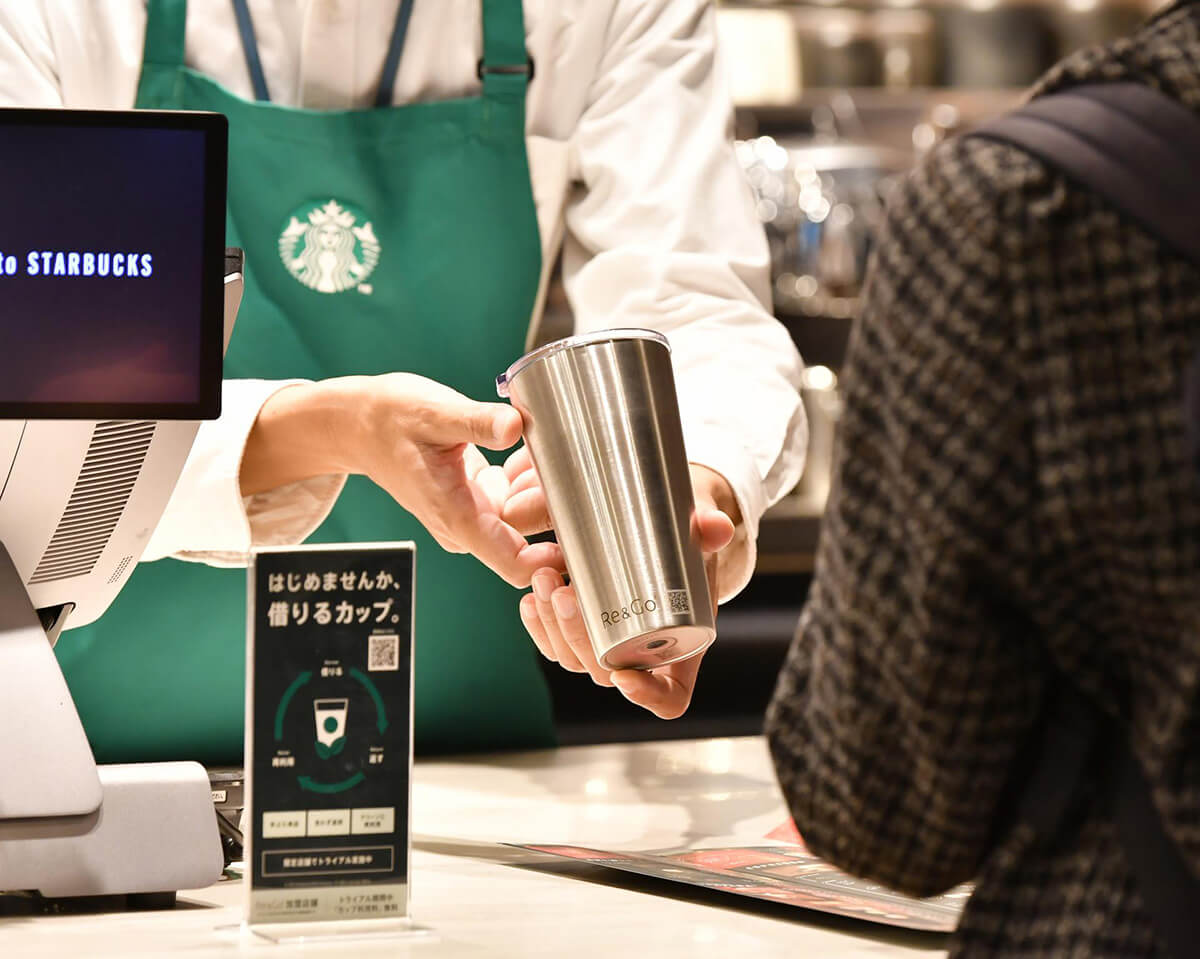 Offer Experiential Rewards – Like Marriott
Today's customers tend to prefer experiences over physical items. Loyalty programs are the perfect way to deliver those experiences, especially as part of a varied rewards catalog.
In our Global Customer Loyalty Report, 65.2% of loyalty program owners that don't yet offer experiential rewards said they plan to introduce this feature within the next three years. So experiences are on the roadmap for many companies. We're likely to see more of them in the short- and mid-term. Another frequent statistic concerns Millennials' and Gen Z's preference for spending money on experiences rather than products. So, if brands can provide more experiences within the loyalty program, customers will likely see that as an irresistible added value.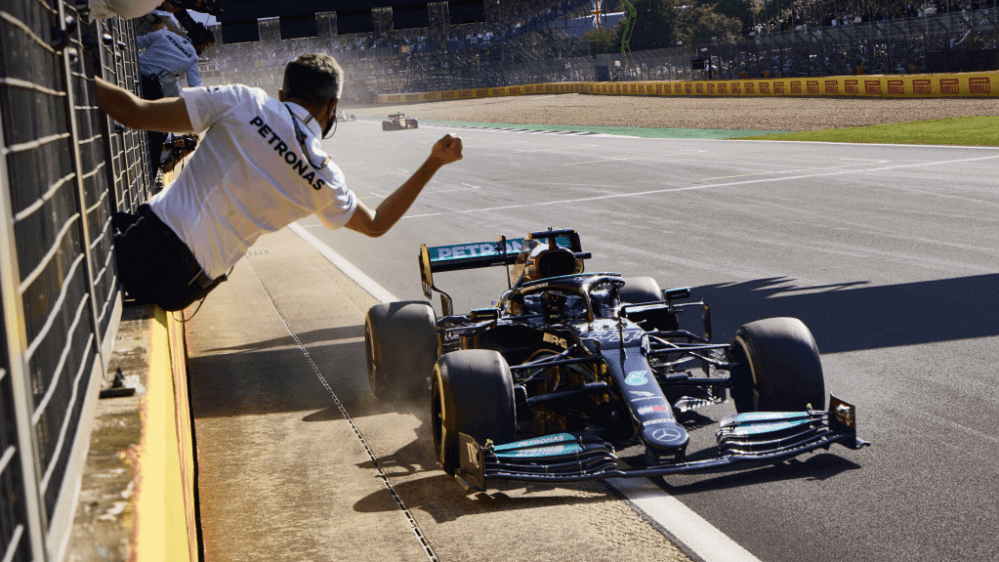 There are a lot of great leaders in the experiential rewards space — specifically in hotel loyalty programs — but one of them is Marriott Bonvoy with their "Moments" rewards. With events across culinary, arts lifestyle, sports, and entertainment, they offer enough of a variety for their large and diverse member base.
Read more about their program here, or emulate what they do with the following ideas:
Tips to Try in Your Own Program
When planning your rewards catalog, try to incorporate memorable experiences
If your customer base has a diverse range of interests, include different experiences to appeal to more customers – even if you're not offering them all simultaneously
Work with partners to offer a wider range of experiences but ensure they still align with your brand and strategy
In addition to out-of-the-box experiences, offer rewards that make the shopping experience better — for example, an extended return policy or a members-only service line can help customers save time and make them feel special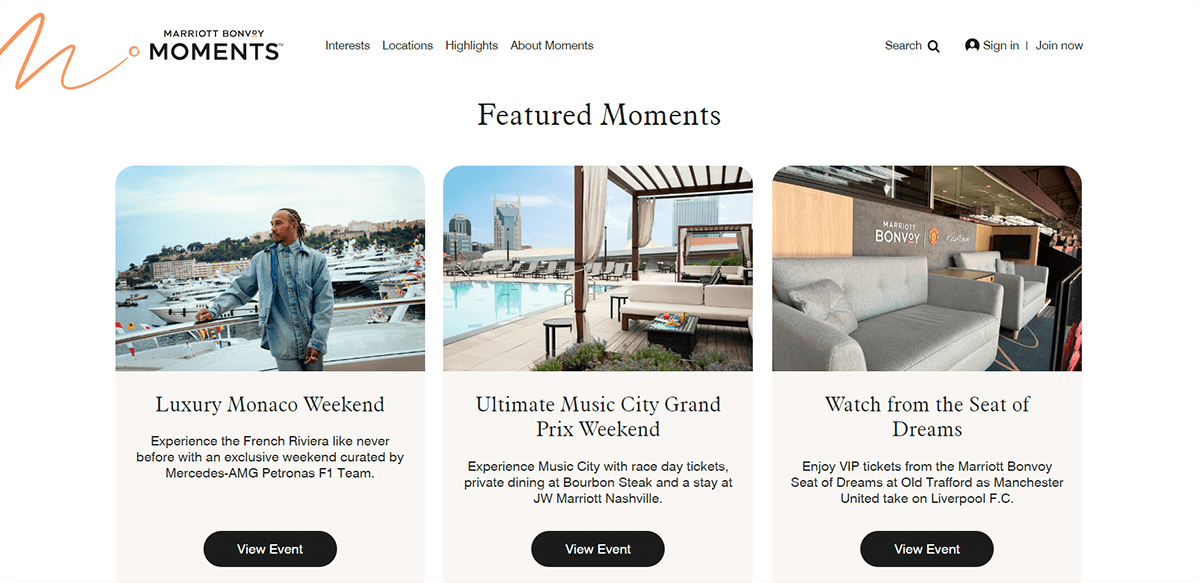 Create a Meaningful Bond with Customers – Like BrewDog
For many consumers, what a brand stands for is just as important as what kind of products and rewards they offer. That's why brands need to understand what makes their customers tick, and connect with them based on their passions and interests.
UK beer retailer BrewDog is a top dog in this space. Not only have they achieved carbon-negative status and invested heavily in global sustainability, they aren't afraid to show that they're on Mother Nature's side – even in their loyalty program, which is powered by Antavo.
When members purchase a minimum number of BrewDog's carbon-negative cans of beer, they earn a "Drink BrewDog, Kill Carbon" badge. They also do loads of challenges with fun new badges to keep it fresh and use members-only offers to keep members excited about participating in the program.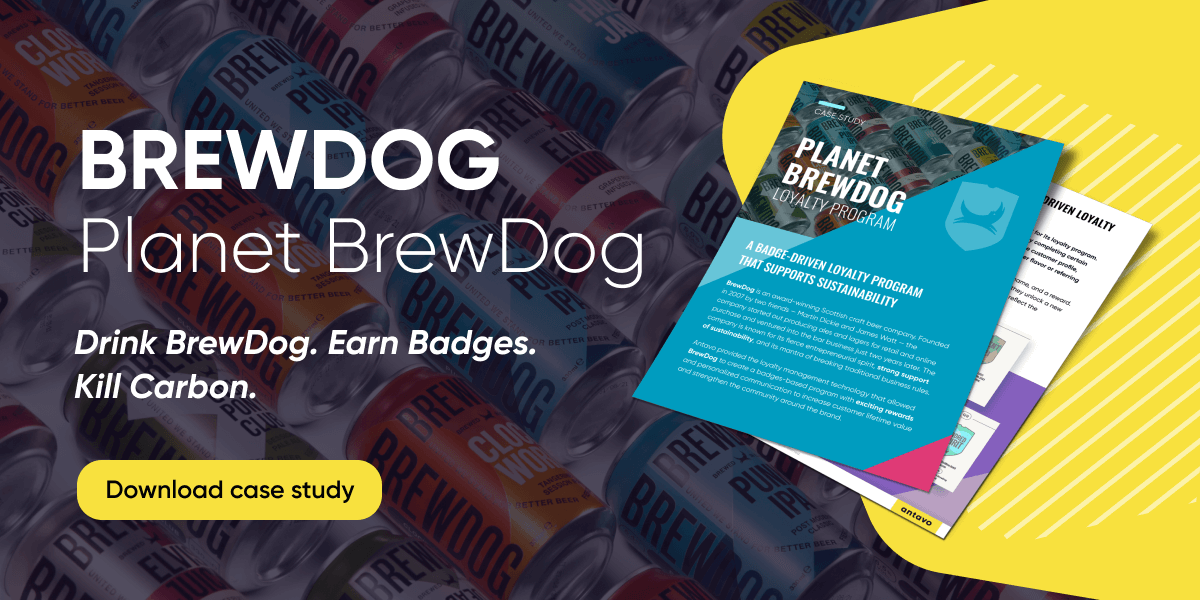 So follow their lead and innovate by making your loyalty program connect with customers on a social basis.
Tips to Try in Your Own Program
Use challenges to gamify the experience and engage customers who want to show their dedication to causes that your brand aligns with
Consider using community groups within the loyalty program to focus on specific segments of customers, based on their interests
Incorporate sustainability and CSR into your rewards program, so customers can work to do good alongside your brand — lifestyle loyalty programs are a great way to go
Try New Technology – Add Livestreams to Your Strategy
Live streaming is a great way to make the brand experience feel real for customers. Popular already for many years in China and across Asia, the trend is picking up speed globally. Not only is it a good way to connect with current customers, live streaming has the potential to get your brand and products in front of new consumers' eyes, if you find the right balance of retail and entertainment.
According to an analysis by McKinsey, by 2026, live-commerce-initiated sales could account for up to 20 percent of global e-commerce. So, if you haven't already, start thinking about how you can record unique brand experiences and bring members closer to your team and operations.
Chipotle chose another route to engage with customers via digital content. The company wanted to have "conversations" with their customers, be a part of their culture, and encourage brand advocacy. As such, they chose Tiktok as their go-to platform.
Shoppable livestreams, in particular, have a lot of potential in the retail world, as they give customers unique insight into products and help to answer important questions. That can help retailers reduce product returns and meet new sustainability standards. According to Coresight founder and CEO Deborah Weinswig, "returns are 50% lower when items are bought in a livestream".
Tips to Try in Your Own Program
Use livestream to drive interest in the loyalty program, as a way to keep in touch with new customers or potential customers who find your stream
Treat livestream like your loyalty program and offer special "stream-only" campaigns
Offer special members-only livestreams for special sales, members-only event launches, or influencer meet-and-greets — members-only livestream offers and entertainment can be positioned as a special benefit for free or paid loyalty programs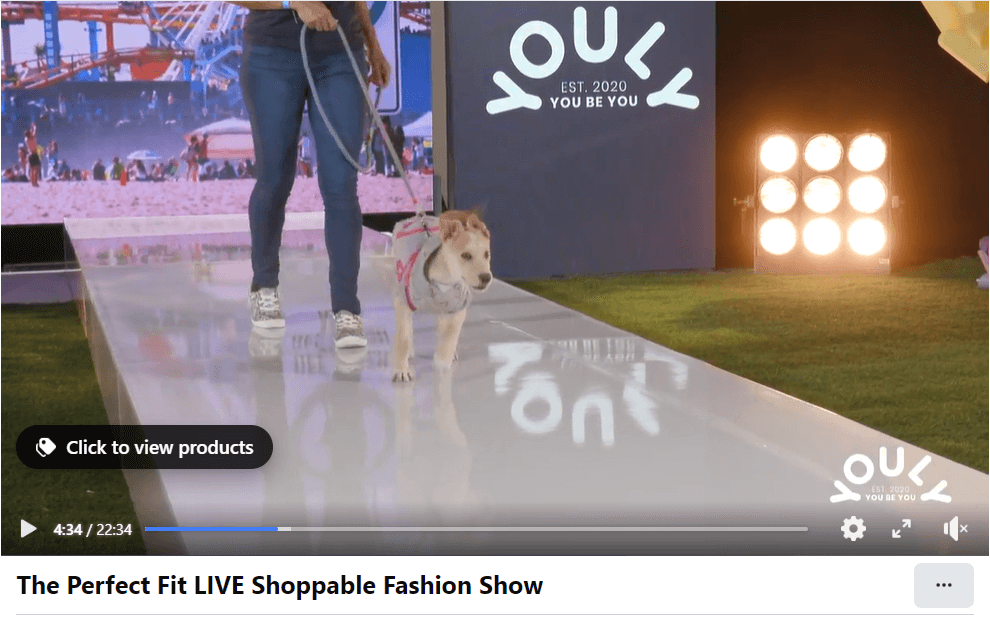 Use These Innovative Loyalty Program Ideas in Your Strategy
We hope these loyalty program ideas help you to take the next creative step in your own rewards program. By continually optimizing your program and keeping it fresh, including experiential rewards in your rewards catalog, and creating a bond with customers based on common interests and initiatives, you'll be able to create a program that stands out from the crowd of points-and-discounts loyalty programs. And by incorporating rising technology like livestreaming, you'll be able to connect with new customers and help cultivate an even larger loyal customer base.
Ready to create or revamp your own innovative loyalty program? Our experts are happy to discuss your ideas and share how Antavo's technology can help your business. Feel free to book a demo or include us in your RFP.
If you're in the planning phase of your loyalty program, check out our Loyalty Program Concept Worksheet and make sure all of your bases are covered.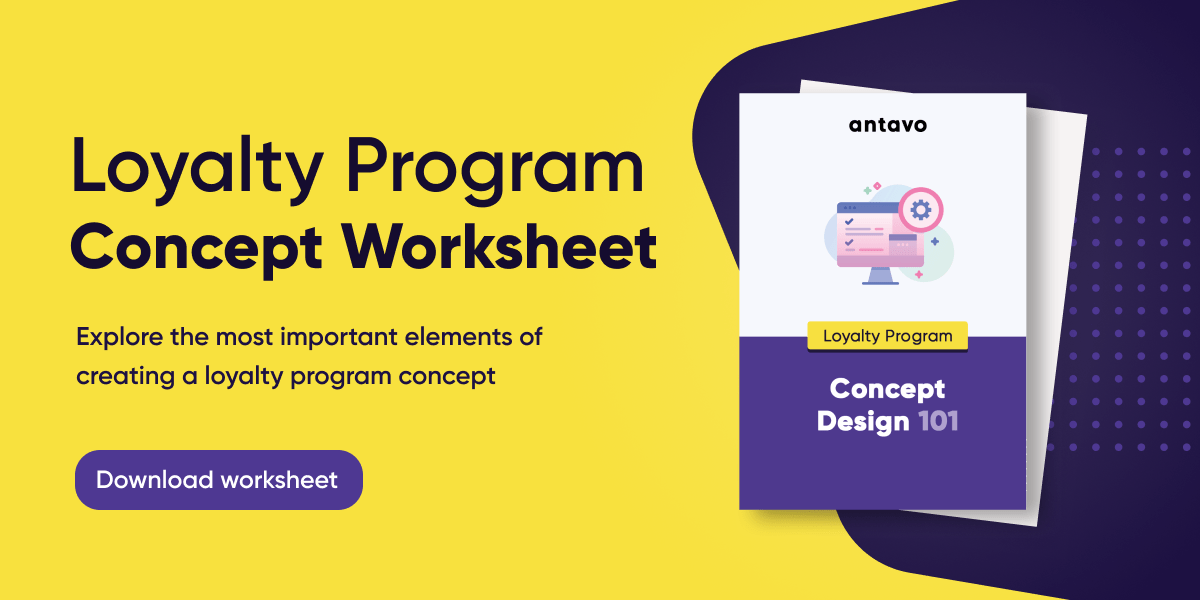 Antavo Enterprise Loyalty Cloud