KFC is the world's second-largest fast-food restaurant chain specializing in fried chicken. In 1952 Colonel Harland Sanders opened the first KFC restaurant in Utah, and today they have over 1,000 restaurants across the UK and Ireland alone. KFC UK & Ireland wanted to move away from their previous stamp collection program and focus on gamification and instant rewards. The company wanted the new and improved KFC Rewards Arcade to allow customers to win instantly and more often, as well as to increase mobile engagement, purchase frequency, and, overall, be more fun.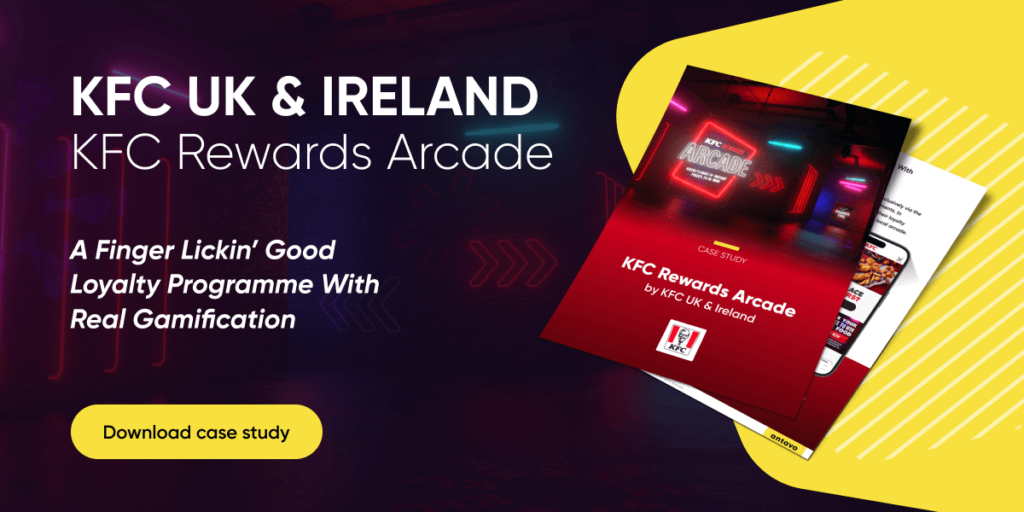 A Hot and Fresh Loyalty Program
The company wanted to revamp their previous stamp-based loyalty program and instead reflect KFC's lively, colorful and fun brand image. The aim was to rekindle joyful memories of playing in arcades, offering customers opportunities to win delicious rewards while ordering in restaurants, at drive-thrus, or through the app.
Antavo helps KFC bring the gamified loyalty programme to life, and we have already seen great results. What is more, the Antavo platform is very user-friendly and all the algorithms are configurable, providing KFC with the flexibility and efficiency needed to continuously optimise the performance of the KFC Rewards Arcade. – Ruby Huang, CRM & Loyalty Lead, KFC UK & Ireland
A Loyalty Program That Nurtures the Craving for Chicken
KFC was looking to introduce a loyalty program with a unique loyalty proposition. They wanted to focus on generosity, surprise, and recognition. Customer insights suggested that stamp-based systems were generating an unfair balance with little personal recognition for customers. The new and improved KFC Rewards Arcade, however, allows people to win instantly, more often, and in an entertaining way.
In general, the company sought to achieve the following goals:
Create a loyalty program that has broader appeal
Encourage customers to keep coming back
Collect omnichannel customer data more effectively
Combining Instant Gratification With Long-Term Brand Appeal
The KFC Rewards Arcade loyalty program, which works exclusively via the KFC app, is spiced up with arcade-style gamification elements. For every order over £3, members can scan their QR code before purchase, or make an order via the KFC app. When they do, they receive an in-app invitation to play a minigame via a Push Notification or on the KFC app homepage. Those who win are awarded with one of 12 finger lickin' freebies. Customers can play twice a day for the chance to win free menu items from the lot of rewards available daily. The program provides an additional element of surprise and delight because customers never know what prize they'll win.
Play to Win Finger Lickin' Freebies
KFC Rewards Arcade is creatively themed around a gaming arcade and the KFC app features a vibrant, fun and colorful 3D space. The first game, which marked the KFC Rewards Arcade's launch, is Hammer Time, a classic arcade-style game where players choose one of three hammers and swing to win by ringing the bell at the top of the tower. As they swing the hammer, an animated 3D action plays. It is spectacular, impactful, and provides an opportunity for social interaction, as people can watch it together, cheering for a good result.
Randomized Rewards Daily
In the previous stamp-based program, customers often forgot to scan their app. Now, however, the KFC Rewards Arcade provides enticing games and opportunities to win free prizes instantly and daily after every purchase. Customers can play the games easily by making a purchase in select restaurants, kiosks or drive-thrus, or by ordering a meal through the KFC App. This type of program is an effective communication platform for introducing upcoming features and games.
Outstanding Results
The KFC Rewards Arcade has proven to be a success among customers and has simultaneously moved several KPIs for the company. Comparing the new program with the previous one clearly shows that the instant win mechanic has greatly increased customers' interest and engagement towards the loyalty program.
Customers are using and enjoying the new KFC Rewards program:
31% of customers claim to use the app more frequently
40% is the reward redemption rate of the relaunched program
53% increase in the number of app downloads
70% would recommend the KFC Rewards Arcade
26% increase in the number of weekly active app customers
100% acceleration in the speed of project delivery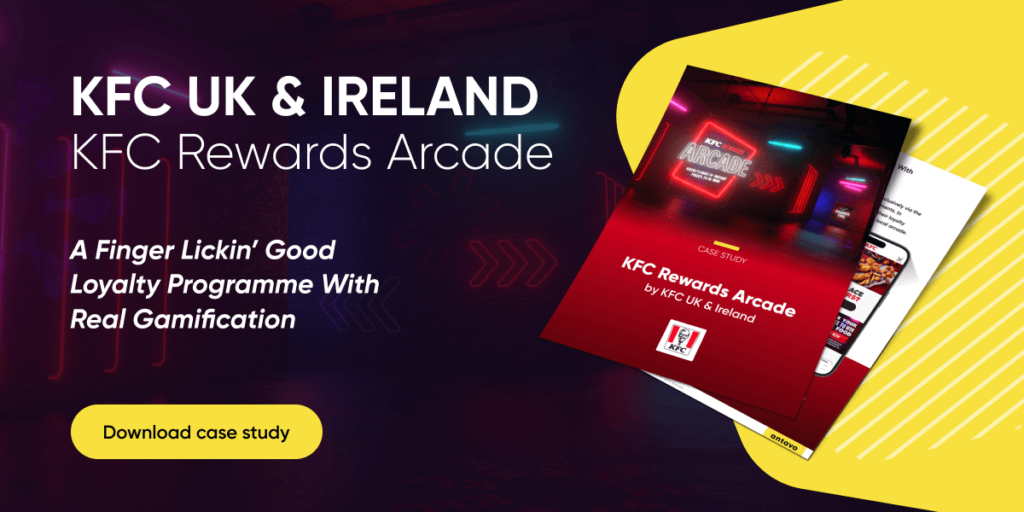 Let the Games Begin
Thanks to customer feedback, KFC knew that it took quite a while to collect enough stamps for rewards in their previous loyalty program. The gamified loyalty experience encourages customers to interact with the brand more frequently, and across more channels — most prominently, on mobile. This approach also allows KFC to collect vital customer data in a holistic manner, across a larger pool of touchpoints, and keep experience-driven customers engaged for a long time.
If you're interested in learning more about loyalty programs, our loyalty experts are more than happy to strike up a conversation. Get the conversation started by sending us an RFP or booking a demo.
And don't forget to download Antavo's Customer Loyalty Report, an in-depth report that showcases dozens of statistics as well as future industry trends to help you navigate the world of next-gen loyalty programs.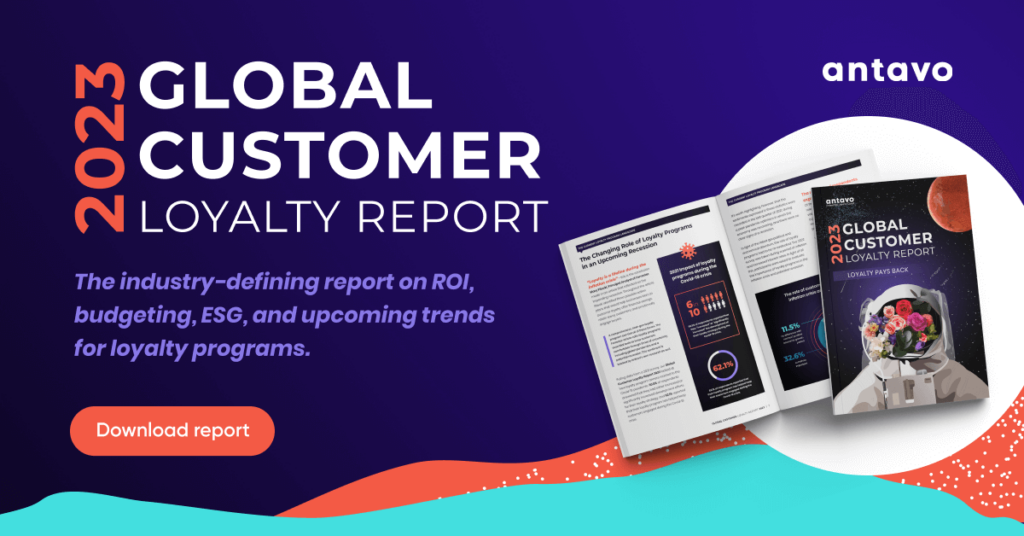 Antavo Enterprise Loyalty Cloud